The majority of inmates can't wait to return home, seeking an earlier release. But what's the purpose of parole? Some people get this term confused with similar programs, like probation. Keep in mind, though, that both have their own set of procedures and requirements.
At Szar Bail Bonds, we meet with many people who need to know their options. As the trusted name in bail bonds throughout Pennsylvania, we see lots of confusion.
Continue reading this post to learn more about what's the purpose of parole. Then, contact us day or night for convenient bail bond agents.
What's the Purpose of Parole for Inmates?
One of the most significant challenges facing more detention facilities is overcrowding. Parole can help alleviate that problem by releasing some inmates early. It isn't a cancellation of their remaining sentence, but a different one. Rather than being held in a cell, those approved for parole serve the rest of their time reintegrating.
Keep in mind that not all inmates will have the opportunity to enter a parole program. Each state has its own rules, requirements, and laws that must be followed. Those released early still aren't 100% free, either, they will have frequent check-ins with officers. To answer what is the purpose of parole, it's a privilege for improved behavior.
How Do Inmates Qualify for Parole?
To qualify for parole, the inmate must take the initiative to start the process. While those eligible will be informed, much of the work is on them.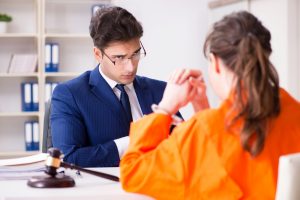 After three months of the original interview, they must complete an online form. From there, they need to write a letter to the parole board's inquiry unit. Next, once the letter is submitted, they call the Inmate Inquiry Unit directly. Chances are, you'll need to leave a recorded message which will be reviewed. It can feel like a lengthy process, but ultimately one that is worth it. Complete all the steps correctly, and you could be rewarded with an earlier prison release.   
How Long Does Parole Take to Start?
Qualifying for parole doesn't happen overnight, but rather over many months. Each step along the way has its own requirements, taking even more time to complete. Even while still in prison, they begin to explain the next steps needed.
All in all, it will likely take more than a couple of years to finalize. With the board taking votes and deliberating, it's an even slower process. Thankfully, when it's all over, you get to see your loved ones sooner. That can make the difference for those deciding to seek parole or not.
Is Seeking Parole Worth the Trouble?
After spending so much time and effort, it's natural to question the process. You may even ask yourself what is the purpose of parole if it's so challenging. Unless you find yourself enjoying your view inside the prison, it's worth it. While not everyone will be approved for parole, seek it out if you can.
You aren't walking out completely free, but it helps in reintegrating with society. Showing that you took the time to finish each step shows others you are trying.
Prisons only release those they believe can handle the responsibility of freedom. In the end, qualifying and pursuing parole is the first step to a new life.
Can I Parole Out of Jail?
Those recently arrested and awaiting sentencing aren't eligible for parole. Instead, these situations require that you post bail. The amount will depend on a judge who will set the bail amount for you. Since you haven't been sentenced as innocent or guilty, you are just being held. When you can't make bail alone, you can contact us 24-hours a day.
We continue to provide agents throughout Pennsylvania facilities and detention centers. Szar Bail Bonds meets with more inmates and family members with affordable bail bond rates.