The few hours that you've spent in jail feel more like years. Finding out that you can go home on bail is the best news that you've heard in a long time. Keep reading for four tips to avoid bail bond scams so that your happy vibe continues.
Tips To Avoid Bail Bond Scams
Have you ever noticed how often bad guys prey on vulnerable people? Indeed, it often seems as if evil people make it their business to scam people who are going through tough times. Unfortunately, the bail bonds industry is rife with unscrupulous individuals who will use your desperation to get out of jail to try and get your money.
We've seen all sorts of scams over the years. The common theme behind all of them is a demand for your dollars in exchange for your freedom. Here are four of our trustworthy tips for avoiding working with unsavory characters masquerading as legitimate bail bonds agents.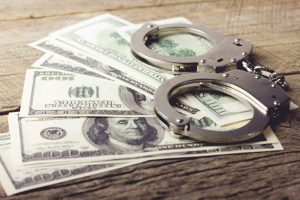 #1: Real bail guarantors don't lurk in the shadows – Don't do business with a bail bonds agent who approaches you at the jail or courthouse. Authentic bail bonds businesses expect you to make the first contact. A quality bail bonds company, like Szar Bail Bonds,

answers your call

twenty-four hours a day every day of the year.
#2: A bail bonds company can't guarantee you bail – If a bail bonds representative says that they'll help convince the judge to grant you bond in exchange for cash, run. Szar Bail Bonds, like every other legitimate surety agent, only gets involved after the judge sets your bond amount.
#3: Ask to see a license -Did you know that a bail bonds agent in Pennsylvania must hold a valid

insurance license

? It's true; we must meet all of the education and testing requirements of any other insurance agent in the state. Protect yourself by asking to see a copy of a current insurance license before you sign any paperwork.
#4: Use the power of social media – You use your smartphone to find terrific restaurants in your area. Why not use online customer review sites to find a top-quality bail guarantor? Check out what people in your neighborhood have to say on

yelp

about local bail bonds companies.
Lastly, don't be the victim of a bail bond con artist. Using our four tips to avoid bail bond scams is a smart way to protect your bank account. Contact us at Szar Bail Bonds, and we'll post your bond the professional way.