As a defendant in a criminal case you probably think that the best thing about bail is that you don't have to eat jailhouse food while your case winds its way through numerous court hearings. However, the jail facility also benefits from you going home early. Read on to discover how bail bonds help jail overcrowding.
How Bail Bonds Help Jail Overcrowding And Let You Eat Dinner At Home
Surely getting to chow down on home cooking while your criminal case winds its way through multiple court hearings is a fantastic perk of the bail bond system. The more significant benefit for the entire criminal justice system is how granting inmates release on bail helps to ease overcrowded conditions within the detention facility. Indeed, allowing nonviolent offenders to stay at home while their case is active frees beds and other resources for dangerous defendants.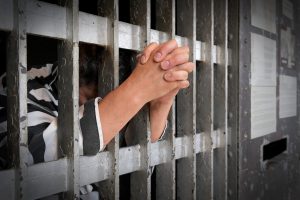 Take Advantage Of A Bail Opportunity
Szar Bail Bonds does our part in helping to reduce the jail populations in the Harrisburg area by arranging to post bond so that you can walk out the jailhouse door once we know the bail bond amount. You can ramp up the process by contacting us right away with information on (1) name of the defendant, (2) jail location, (3) charges, and (4) bail bond amount.
You must never forget that the purpose of a bail bond is to make sure that you show up for every part of your court case. Along with promising not to flee the area, it's critical that you follow all of the rules that were attached to your bail bond so that you don't find yourself on the wrong side of a cell door for the duration of your criminal case. Standard rules for your bail can include
Refrain from breaking the law

Avoid drugs and alcohol

Stay away from firearms

Keep your job

Stay in the community

Allow for random drug testing
Be smart and don't violate the terms of your release from jail. Talk with your criminal defense attorney if you're worried that you might do something that could land you back behind bars.
Lastly, now that you know how bail bonds help jail overcrowding, it's essential that you contribute to lowering the number of prisoners behind bars by living up to your bail bond promises. Contact us at Szar Bail Bonds for solutions that will get you out of jail as soon as possible.